Kew Bridge Area Guide
Famous for its Royal Botanical Gardens, the quaint suburb of Kew in South-West London was traditionally dominated by families and the occasional celebrity hiding from paparazzi. But as modern residential developments along the river begin to spring up, young professionals are starting to take notice of Kew's many charms. From historic pubs and concerts in the gardens to independent restaurants with the seal of approval from local foodies, Kew is packed with things to see and do. Add streets of honey-coloured terraced houses, highly-rated schools and good transport connections, and it's hard to see why you'd ever leave.
Eating & Drinking
Restaurants
Alongside popular chains such as Ask Italian, Pizza Express and Cafe Rouge, Kew Bridge has a reasonable variety of good, independent restaurants, including cosy bistros and a stellar steak spot run by a celerity chef.
The Orangery in Kew Gardens
Located in the heart of Kew Gardens, this beautiful 18th century building is a popular spot for a relaxed lunch or a well-earned afternoon tea after exploring the gardens.
Address: Kew Gardens, Broad Walk, Richmond TW9 3AB
The Glasshouse
A refined restaurant perfect for special occasions, their Modern European menu is highly regarded by local food fans.
Address: 14 Station Parade, Richmond TW9 3PZ
Annie's
Tucked away just by the river, charming restaurant Annie's offers everything from romantic candlelit dinners to award-winning brunches.
Address: 162 Thames Rd, Chiswick, London W4 3QS
Ma Cuisine
Meaning 'my kitchen' in French, this traditional bistro has all the usual favourites to keep resident Francophiles happy, including coq au vin and fresh oysters.
Address: 7 Station Approach, Richmond TW9 3QB
Kew Grill
Craving a steak? Run by the famous Anthony Worrall Thompson, Kew Grill is known for having some of the best beef in the area, with a vast array of cuts to choose from.
Address: 10B Kew Green, Richmond TW9 3BH
Bars
Sleepy Kew Bridge is home to a wide selection of pubs, from old-school boozers to sleek riverside establishments, and the occasional relaxed cocktail bar. For late-night venues and a little more variety, locals tend to travel to nearby Richmond, or into central London.
The Botanist
Overlooking the picturesque Kew Green, come to this historic pub for craft beers and an international wine list in a charming setting.
Address: 3-5 Kew Green, Richmond TW9 3AA
The Tap on the Line
Enjoy real ales and vintage artwork at an old-school station pub just off the platform at Kew Gardens station.
Address: Kew Garden Station, Station Approach, Richmond TW9 3PZ
Rock & Rose
With an eclectic, flamboyant decor, this cocktail bar and restaurant near Richmond is packed with young professionals coming to enjoy signature drinks on the weekends.
Address: 106 - 108 Kew Rd, Richmond TW9 2PQ
The Coach & Horses
Soak up the countryside ambience in a quaint gastropub and hotel, where there's always the boutique rooms upstairs if you can't bring yourself to leave.
Address: 8 Kew Green, Richmond TW9 3BH
The Bell & Crown
Enjoy sunny afternoons in the riverside garden at this 18th century pub tucked away on the towpath.
Address: 11-13 Thames Rd, Chiswick, London W4 3PL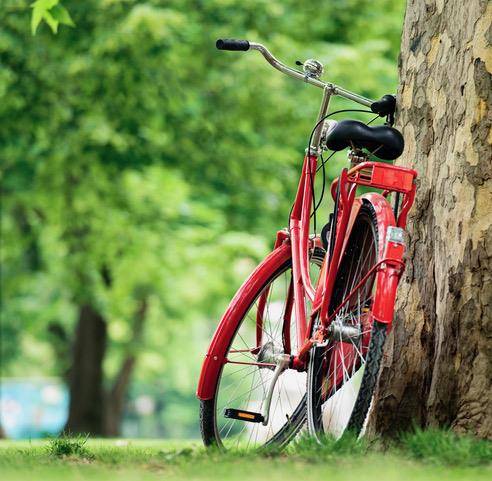 Transport
Despite being on the edge of Zones 3 and 4, Kew Bridge is relatively well connected when it comes to transport for commuters, although journey times can sometimes be a little long. There are two stations, Kew Bridge and Kew Gardens, which between them offer connections on the District Line of the Underground, the Overground, and the National Rail. A journey to Earl's Court takes around 17 minutes on the Underground, while Waterloo can be reached by train in 30 minutes.
Shopping
Opportunities for shopping are a little limited in Kew Bridge, although the area does have all the usual necessities along side a few stellar independent shops. Kew Retail Park is home to brands such as M&S, Next and Gap, while close to Kew Gardens station The Good Wine Shop is beloved by local oenophiles. Kew Bookshop and Olivers Wholefood Store keep the neighbourhood stocked with paperbacks and healthy produce, while for designer brands the shops of Richmond are around two miles away.
Green Spaces
Combining the city with a taste of the country, Kew Bridge is surrounded by vast green spaces and parks, including Gunnersbury Park to the north and the famous Botanical Gardens. Lovely riverside walks on both sides of the bank are also an option (with plenty of pubs for refreshment along the way), and Richmond Park is a short journey away if you're in the mood for rugged landscapes and wild deer.
Education
Hugely popular with families (and those looking to settle down in the near future), Kew is home to a number of excellent schools, with both state and independent options. Kew Riverside Primary and The Queen's CofE Primary were both graded 'good' by Ofsted, while independent prep school Broomfield House (prep, independent) was judged 'outstanding'. For older children, Kew House School (mixed, independent), Kew College (mixed, independent) and Gunnersbury Catholic School are all highly rated.